TALKPOINT'S GUIDE TO HUMANISING WORK
Download our free, practical tool for humanising your work.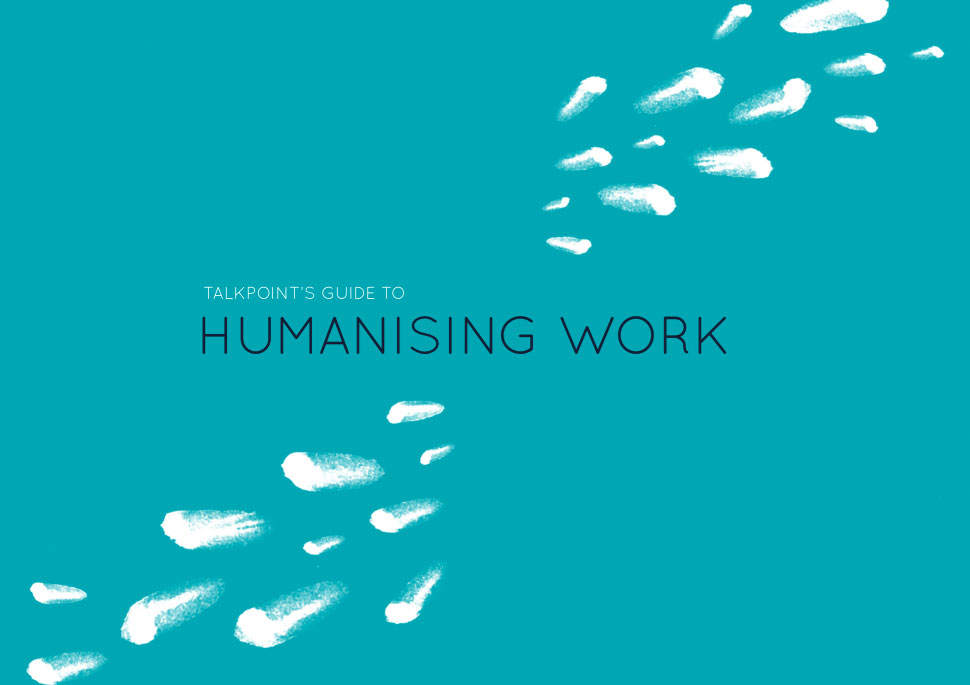 *We will never sell your email address to any 3rd party or send you spam. In downloading this content, we will add you to our opt-in network for future content and invitations to events. You can opt-out at any time

Talkpoint curates, facilitates and produces connective, peer-to-peer learning experiences designed to humanise work. We create spaces for conversations that matter and generate courage to lead wholeheartedly.
Click here to learn more about our offerrings.