SACRED LEADERSHIP
Tuesday, 19 June 2018 | Sydney
GENERAL TICKET SALES COMMENCE MAY 1ST
To secure the early bird table offer, email mariar@talkpoint.com.au prior to May 1st
Talkpoint are thrilled to introduce our next adult educator, Tjanara Goreng Goreng, and invite you to experience "Sacred Leadership".
Tjanara's PhD research at ANU entitled 'The Road to Eldership - How Sacred and Visionary leaders are created' utilises both Western and Indigenous Leadership writers. Drawing on her research, accomplished career and tens of thousands of years of oral knowledge, not found in any book, she will take us on a journey from the ancient past to the emerging future.
"This is about transformation; transforming ourselves, our workplaces and the planet." - Tjanara Goreng Goreng
Commencing in THE GALLERY NSW, Tjanara will introduce us to the wisdom that informs "Sacred Leadership".  An integration of teachings from modern experts, such as Robert Kegan, and indigenous wisdom including the principles of kanyini. Come prepared to listen, reflect and ask questions.
For those ready to deepen their understanding and take practical steps toward applying Tjanara's teaching to their leadership and culture strategies, we will continue the journey across the road at THE PAVILION RESTAURANT.
ABOUT TJANARA GORENG GORENG
Tjanara is a Wakka Wakka Wulli Wulli Traditional Owner. She was born in 1958 in the outback at Longreach in central western Queensland and has had a fascinating, at times challenging, life plus a diverse and accomplished career. Her professional background includes: being an academic researcher; teacher; psychotherapist; artist; community development worker; senior policy director at the Department of Prime Minister & Cabinet and corporate transformational leadership consultant. Tjanara is an Adjunct Assistant Professor and Research Scholar in Eldership - Sacred Leadership at ANU and she has just completed her Doctorate entitled 'The Road to Eldership - How Sacred & Visionary leaders are created'.  Her autobiography "A Long Way From No Go" is scheduled to be published in September 2018.
Watch the video to hear Tjanara talk to Talkpoint's Robyn Katz about eldership and what it means to be a sacred leader (2 minutes):
THE EVENT | TUES 19 JUNE | SYDNEY
PART ONE - 8:30AM TO MIDDAY - ART GALLERY NSW: In the elegant theatre adjacent to the Aboriginal Exhibition, Tjanara will talk to us about the 'what' of sacred leadership. She will weave storytelling, art and academic excellence to bring higher consciousness to those who come to listen and ask questions.
PART TWO - 12:30PM TO 2:00PM - THE PAVILION: For those interested in deepening their understanding and ready to take practical steps, we invite you to continue the journey across the road at the Pavilion restaurant. Join us for an exclusive lunch and open space technology workshop expertly co-facilitated by Tjanara, Mark Spain and Talkpoint. This 'so what' exercise will integrate what we have learned with your leadership and culture strategies.
WHO IS THIS EVENT FOR:
Leaders and emerging leaders ready to transform themselves, their workplaces and the planet
Business people curious about a sustainable, Australian model of leadership that respects the self, others and the environment
Teams seeking a connective learning experience and opportunity to elevate their thinking and explore new perspectives together
All those who share our aspiration to humanise work
WHAT YOU WILL TAKE AWAY:
An introduction to eldership and what it means to be a sacred leader
An experience of the ancient wisdom that has been passed down orally for tens of thousands of years in Australia
Time to reflect on your individual impact and responsibility
Those who attend the FULL EXPERIENCE will also gain time to dialogue, workshop and apply the learnings to their leadership and culture strategies over a facilitated working lunch
TICKET OPTIONS AND PRICES
To reach as many people as possible we have two options and price points. The first, DADIRRI, includes Part One only. The second, FULL EXPERIENCE, includes Part One and Two. Prices include GST. To secure the early bird table price contact mariar@talkpoint.com.au prior to May 1st.
DADIRRI - PART ONE ONLY:
Individual Ticket: $350 +fees*
Group of 3: $930 +fees*
FULL EXPERIENCE - PART ONE & TWO:
Individual Ticket: $595 +fees*
Table of 8: $4,500 +fees*
Early Bird Table of 8: $4,000
*From May 1st we will be selling tickets via humantix, an Australian social enterprise online ticketing platform. They donate all profits from booking fees to a partner charity chosen by the event organiser.  We have chosen The Women's and Girls Emergency Centre.
FULL EXPERIENCE seats are limited.
KANYINI - LIVING A LIFE OF CARING FOR ALL THINGS
Tjanara offers us a rare opportunity to learn from the world's oldest living culture and will introduce us to kanyini - the principle of connectedness that underpins Aboriginal life. It describes a connectedness to our tjukurrpa (knowledge of creation or 'Dreaming'), our ngura (place), our walytja (kinship) and our kurunpa (spirit or soul).  Ngura does not just refer to our home, but wherever we are at any moment in time. Wherever we are it is our responsibility to get to know that place and to care for it, and all living things, with unconditional love. That responsibility is kanyini.
Watch the video to hear Uncle Bob explain kanyini (5 minutes):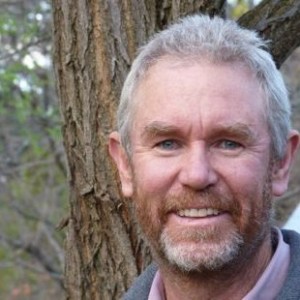 Mark joins Tjanara and Talkpoint as co-designer and facilitator of this event. He is a leader and learner in developing systems, structures and processes that build innovation, curiosity and high-trust relationships with people and their organisations to produce sustainable business results. He enjoys working with energetic teams of people who are focused on creating extraordinary results. He is an expert in the design and facilitation of open space technology workshops and particularly passionate about implementing sustainable and ethical business management systems that build success for all players, and for the future. His family, climbing mountains and house-building rate highly, too.
ABOUT TALKPOINT
Talkpoint curates, produces and facilitates connective peer-to-peer learning experiences designed to #humanisework. We create spaces for conversations that matter and generate courage to lead wholeheartedly.
"We do not need international experts to teach us about leadership in Australia. We have always had everything we need right here."
-  Robyn Katz, Founder & Director, Talkpoint